Arabic SEO Company
Are you looking to increase your site's organic search visibility in the Middle East on Google Arabic?  Do you want to reach one of the fastest-growing consumer audiences in the world in their native language?  IstiZada is an Arabic SEO Company that specializes in helping international clients rank in Google Arabic. Contact us today to find out how we can help your company succeed with your search engine marketing efforts in the Arab World.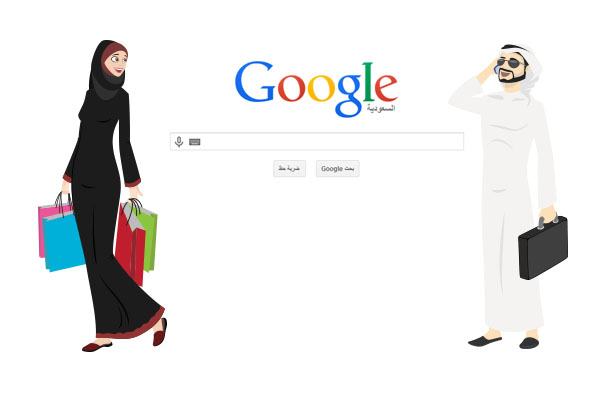 How can Arabic SEO help bring you more traffic, more customers, and more revenues
Arabic SEO helps your Arabic website get indexed properly in Arabic versions of search engines like Google Arabic. By optimizing your website for Arabic keywords relevant to your industry over time you begin to show up on the first page of Google for targeted search queries. This leads to increased traffic through searchers clicking on the link to your website in search results. This qualified traffic can then turn into new customers who are eager to use your products and services because they found you when they searched Google.
Why you need an Arabic SEO agency
Optimizing a website in Arabic requires both an in-depth knowledge of SEO practices and a deep understanding of Arabic. Your Arabic website content needs to be both engaging to the Arab website visitor and pleasing to Google. Just translating a website from English to Arabic isn't enough and, in our experience, translation rarely leads to good rankings in Google. Also, working with a company that doesn't understand Arabic to optimize your website will likely lead to missing many optimizations that an Arabic speaker would have caught. So this is why it is ideal to have an Arabic SEO agency with a team of people who are specialized in getting Middle East SEO results.
What's the difference between ranking in Google Arabic vs. Google English? See our video below:
Challenges of doing Arabic SEO in the Middle East
Unnatural Tactics Common
Many companies who are providing Middle East SEO services are using Black Hat techniques, or in other words, they are using SEO techniques that violate major search engine policies.  Websites that are caught violating these policies can be penalized in search engine ranking results or could even be removed from certain search engine indexes.  Given that many marketers in the Middle East are working on a shoestring budget, SEO techniques that violate Google and other search engine policies have become very common in the Middle East.  It is very important that an SEO vendor be chosen wisely to avoid search engine penalties for your site in the Middle East.
Middle Eastern Search Behavior
Search behavior in the Middle East varies greatly compared to search behavior in other regions of the world.  If a company does not understand the differences in behavior in this region, marketing dollars can be wasted on targeting the wrong audiences or keywords.  For example, though many Arabs use Google regularly, some may be surprised to find that oftentimes searchers type a search query in Arabic, translate it with Google Translate, and then paste the English version of the search into their browser.  Once the results appear, they will translate those back into Arabic.  Though not all Arabs search this way, many still do because they feel they may get better results with an English search than an Arabic one.  This is just one example of a unique factor of Arabic SEO that should be considered when developing a strategy for reaching Middle Eastern search engine users.
Spammy Content
Another challenge to doing SEO for Arabic speakers is that traditionally much of the content on the web in Arabic was very spammy or low quality.  In light of this Arabic searchers have learned to navigate the web in a different way than Westerners navigate the web.  It is vital to the success of any SEO strategy in the Middle East that your site does not appear spammy or utilize other techniques that cause Arab visitors to be turned off to your site.
Mobile SEO in the Arab World
Mobile-friendliness is a significant ranking factor in Google's algorithm it is no longer optional for a website to be mobile-friendly if you want it to rank well. This is especially significant in the Arab world, where mobile traffic dwarfs desktop traffic in many industries. Additionally, mobile websites need to load quickly, given that many users in the Arab world have bandwidth limitations on their mobile devices. In light of the importance of mobile to both SEO and the Arab world, it is one of the main areas we work on improving during an SEO campaign.
Our SEO process
Market Research
All our SEO campaigns start with in-depth market research for your industry.  Though the Middle East is made up of hundreds of millions of individuals, there are actually many different cultures and people groups in the region.  To assume that the same Arabic SEO strategy or messaging will work in all contexts and for all regional audiences is naïve.  Our Arabic SEO services focus on finding the right target audiences to reach within the region, so your marketing spend brings you the most return on investment. Building off our experience in the Middle East for each campaign, we focus on understanding the target market – their needs, wants, and interests as best we can in order to amplify the effectiveness of each SEO campaign. We work to understand and explore your audience's search behavior to highlight key opportunities.
Company and Competitor Research
Without a good understanding of your company, its services, and its products, no online campaign can be successful.  That's why our online Arabic marketing campaigns always start with spending time getting to know all about your company.
What is your company's identity?
What are your company values?
What's your company's culture like?
What makes your company stand out from your competitors?
Why does your company deserve to be at the top of the search engine rankings for your target Arabic keywords?
All the above questions are important for us to understand in order to develop a cohesive online marketing strategy for your website in the Middle East and North Africa.
Arabic Keyword Research and Analysis
Once we have a good understanding of your company, industry, and target market, we jump right into our Arabic keyword research.  This is a detailed process where we use a variety of online tools to determine which keywords are going to work the best for your Arabic search engine optimization campaign.  Selection of the right keywords for your website can be the difference between a mediocre campaign and a great campaign, so we make sure we do our due diligence during this stage of the process.  It is also important to note that this is not a one-time process that never gets repeated, but we regularly evaluate whether or not the current keywords are the correct ones to target.
Arabic Keyword Assignment and Mapping
Equally as important as the keyword research is selecting which pages we will use to target your keywords.  Assigning keywords to the correct pages on a site can help us make sure the appropriate landing pages get the desired portion of the overall organic search traffic based on your product or service offer priority.
We like to think that our keyword research and assignment processes are what set us apart from the competition.  The time and strategy we put into these two elements of any Middle East SEO campaign set your company up to succeed.
SEO Audit Code Optimization

With a clear understanding of your company and your keywords assigned to the correct pages on the site, we are ready to start auditing the code of your website to see what improvements need to be made.  We begin with the most important optimization elements and work our way to periphery elements giving us the opportunity to push live the optimization elements that are going to have the biggest impact on your SEO earlier. Once this phase is complete, we move on to the link-related activities and ongoing content creation.
Link Research
Links are among the most powerful, if not the most powerful ranking factor for most search engines today.  Our Arabic linking efforts are set apart from our competitors by our link research process.  While many SEOs are still buying cheap links from directories and getting links from low-quality content marketing, we believe that good link building starts with good research into where and how the best links can be attained for your website.  This starts with understanding what kind of individuals online would be interested in your brand.  Then we find out where these individuals spend their time online. Once we understand this, we brainstorm ways to use the channels these individuals are on to get them interested enough in your website to link to you.
Arabic Content Creation

Creating and hosting well-written Arabic content on your website is key to gaining valuable rankings in search engines.  IstiZada, as an Arabic SEO agency, uses specialized Arabic content writers to create unique and engaging content that will not only please the search engines but also your site visitors.  Once the keyword assignment is complete, we begin to create content around your target keywords.  All of our campaigns have ongoing content creation as part of each month's strategy.
Arabic Link Building
Once our link research is complete, we move into the active work of building community with the individuals and companies online that are interested in your products and/or services.  As we build these relationships and provide this audience with valuable content, we give them innovative ways for them to link to you.  As the campaign progresses, you should see your natural regional link profile increase.
Country Specific Reporting

A website's position in the search results can vary significantly depending on the location of the person using Google. Depending on which countries you are targeting in the Arab world we can provide country-specific keyword ranking reports so you have the best understanding of how your rankings are improving in the countries that matter to you. We can also provide you with traffic and conversion reports that break down how specific Middle East countries are performing compared to others.
Arabic SEO isn't a one size fits all service
Our Arabic SEO company has worked with various websites to help them rank for relevant Arabic keywords and increase their traffic. Though we can work with all types of websites the services we provide vary significantly depending on the industry, the client's goals, and the type of website we are working with. As you can probably imagine, there is a big difference between the level of work that goes into a giant multinational eCommerce marketplace website compared to a small medical clinic targeting a small city. As a result of the wide variety of websites and client scenarios we work with, our optimization strategy is customized to each situation.
SEO pricing
Our monthly SEO services pricing varies depending on the type of website, the goals of the client, the competitiveness of the industry, and the scope of the project.
Consider combining your Arabic SEO with our other online marketing services.
IstiZada is rated 5.0 out of 5.0 based on 8 reviews…