Holidays in the Middle East, just like in other countries around the world, are important times for businesses to bring their A+ marketing games. One of the most notable holidays in the Arab world is the United Arab Emirates' National Day, and is critical for anyone who does business in the country to know. This important national holiday is associated with heightened purchasing habits, resulting in tremendous business opportunities across the country, so marketers must understand how to effectively position their businesses to best take advantage.
Welcome to the internet's most comprehensive English language marketing guide about this holiday. To help you optimize your UAE National Day marketing efforts, we provide in-depth background information, must-do steps, and mistakes to avoid.
---
What and When is KSA National Day?
Prior to what we know today as Saudi Arabia, the Kingdom of Nejd and Hejaz was a monarchy made up of tribal groups across the Arabian Peninsula, each with individual systems of governance and rulers. In the early 20th century, the ruler of Nejd, King Abdul Aziz (Ibn Saud in Arabic, or "son of Saud" in English) – set out to unify his ancestral land. Nearly 30 years after this initial goal, he and his armies successfully conquered these diverse Bedouin groups, sultanates, minor kingdoms, and emirates from the Red Sea to the Persian Gulf and unified them under his rule. Ibn Saud chose his family name Saud for this new state, Saudi Arabia.
As the birthplace of Islam with monumentally significant sites such as Mecca and Medina, Saudi Arabia has historically limited its national celebrations to religious holidays such as Eid el Fitr, Eid al Adha, and the Hajj. However, in 2005, King Abdullah of Saudi Arabia decreed that September 23 was to become an official, annual holiday for the country starting for the country's 75th anniversary in 2007. This was a monumental step in building nationalism and establishing a strong Saudi identity. (more…)
---
Ramadan just like Christmas has become a season of increased consumerism and attention to shopping. Marketers need to understand how to effectively market during this season in order to take advantage of many of the opportunities it contains and to avoid Ramadan marketing mistakes that could be costly. In this guide, we briefly cover some of the various aspects of Ramadan marketing to help you be more successful with your seasonal marketing efforts in Muslim regions.
Image credit: justyn
(more…)
---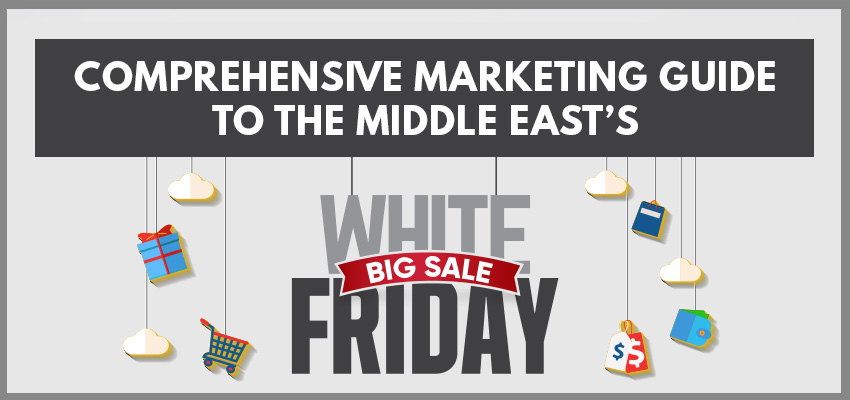 What is White Friday?
In short, White Friday is the Middle Eastern equivalent of Black Friday in the United States. Taking place at the end of November, customers are presented with thousands of sales, deals, and discounts for a variety of desired products by all demographics.
Souq, the largest e-commerce site in the Arab world, first introduced the idea of a grand sale to the region in 2014 as a way of increasing internet traffic and, in turn, their sales. CEO and co-founder of the company, Ronaldo Mouchawar, attended university in the United States during which he became acquainted with the wild sales phenomenon that is Black Friday. After witnessing first hand how Americans seemed to go crazy for the discounts and deals, he decided to bring a similar event to the region with his e-commerce company. However, he decided to put a little spin on it. White Friday takes an American tradition and alters it slightly to be more compatible with the region. To create a successful, new regional phenomenon, Mouchawar had to resonate closely with the culture of the Middle East. (more…)
---