Ramadan just like Christmas has become a season of increased consumerism and attention to shopping. Marketers need to understand how to effectively market during this season in order to take advantage of many of the opportunities it contains and to avoid Ramadan marketing mistakes that could be costly. In this guide, we briefly cover some of the various aspects of Ramadan marketing to help you be more successful with your seasonal marketing efforts in Muslim regions.
Image credit: justyn
(more…)
---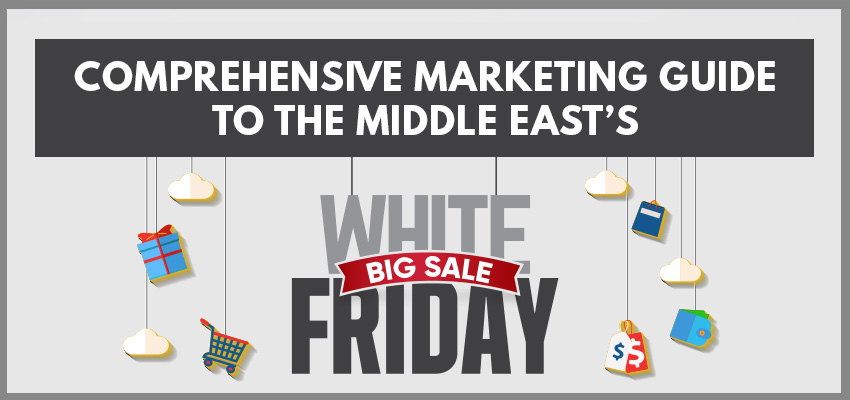 What is White Friday?
In short, White Friday is the Middle Eastern equivalent of Black Friday in the United States. Taking place at the end of November, customers are presented with thousands of sales, deals, and discounts for a variety of desired products by all demographics.
Souq, the largest e-commerce site in the Arab world, first introduced the idea of a grand sale to the region in 2014 as a way of increasing internet traffic and, in turn, their sales. CEO and co-founder of the company, Ronaldo Mouchawar, attended university in the United States during which he became acquainted with the wild sales phenomenon that is Black Friday. After witnessing first hand how Americans seemed to go crazy for the discounts and deals, he decided to bring a similar event to the region with his e-commerce company. However, he decided to put a little spin on it. White Friday takes an American tradition and alters it slightly to be more compatible with the region. To create a successful, new regional phenomenon, Mouchawar had to resonate closely with the culture of the Middle East. (more…)
---
Saudi Arabia is a booming online market in the Middle East with a vast amount of opportunity for those looking to market their products and services in the region. In this article we will discuss some of the facets of reaching a Saudi Arabian audience with your search engine optimization efforts. Of course no one article can sum up all the strategies for reaching an audience in the KSA but here we will go into 6 keys to Saudi Arabia SEO.
---
The Middle East is one of the fastest-growing e-commerce markets in the entire world. While it is still nowhere near as developed or complex as the markets in the United States or many countries in Europe, the region is experiencing an undeniable boom. It is estimated that online sales in the Middle East currently equal only a meager 2% of total retail revenue, as opposed to 15% in more developed regions. E-commerce in the Gulf States alone was estimated to quadruple from the $5 billion in profits seen in 2015 to $20 billion before 2020. There are some analysts that are even reporting estimated profits of $48.8 billion in 2021. Currently, almost 90% of online goods bought in the Middle East are still shipped from outside countries, but this is changing rapidly. As a result, there is huge potential for e-commerce profit during this modern age in the Middle East. (more…)
---